FirstBottineau Digital Banking Info
FirstBottineau Digital Banking Conversion
Our online banking(Netteller) coverted to our new Digital Banking Platform on March 2nd of 2022. If you need assistance getting logged into our new Mobile and Online Suite, please reference the info below or give us a call!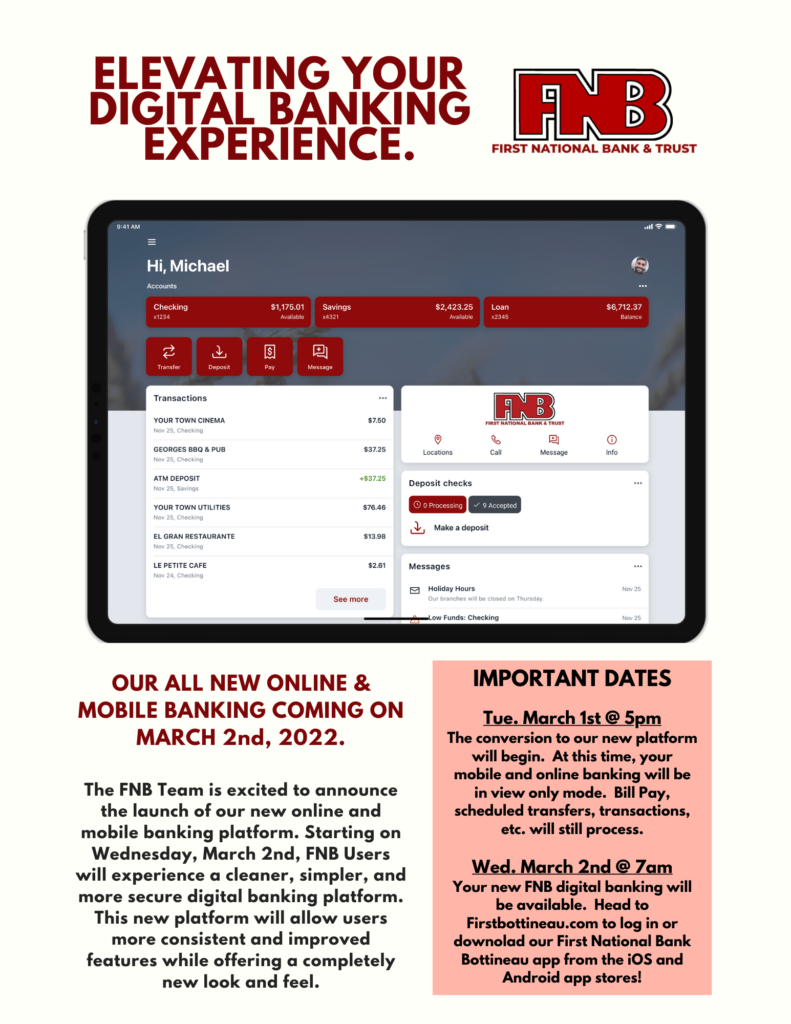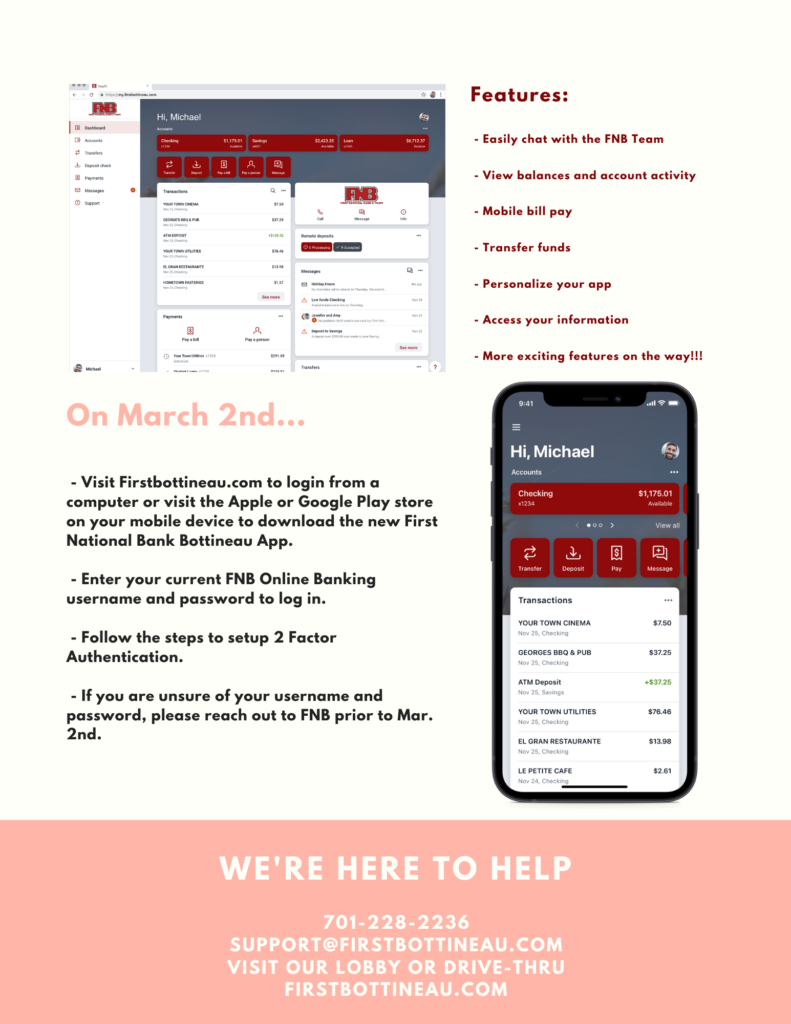 Need to enroll?
If you are new to mobile and online banking with FNB. Please stop in or set up an appointment with us today!
Have a joint account?
If you shared a Netteller account in the past with a spouse or family member, you will need to stop in and get an online/mobile banking account set up so all account holders have their own login. Due to Multi-Factor Authentication, your user experience is unique to each individual user. We reccommend you stop in and get an online account set up for you if you are a joint account holder with another individual!
Mobile Check Deposits
Deposit checks anytime, anywhere using your mobile device.
Browser & Device Requirements
FirstBottineau Digital Banking utilzes the Banno Digital Banking Platform to power its digital banking experience. Follow the link below for Banno Online and Mobile requirements for browsers and mobile devices.